Foal Training
Foal training begins when a horse is born and is able to be worked on until they age up at 2 years old. Foal training must be completed to earn a foals Training Boost, to enter foal halter shows, and begin training in performance stats. Once completed, your foal may participate in the appropriate halter shows to begin gaining levels.
Personality and Training Boost
Foal training may be done every 3 hours where you work with a foal to tolerate haltering. This uses 10% of your foals energy per step and must be complete before being able to train your foal in performance stats. In doing so you get to know your foal and unlock their personality and training boost. It is highly recommended you complete foal training.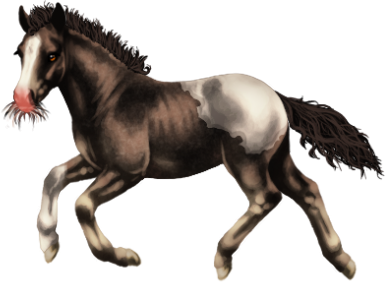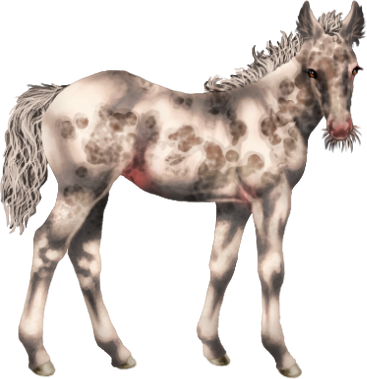 Foal Training Steps
There are 7 steps to foal training, meaning if you work on training once per day, you are able to complete training within their 1st year. However, it is possible to complete training in 21 hours. Foal training unlocks 1 personality trait for the 1st, 3rd, 5th, and 7th sessions.
Note: Traits are unlocked at the end of the 3 hour training session. Completing foal training early means you may enter your foal in halter shows earlier.
Earning Training Boost
Foal training is used to unlock your foal's training boost (TB). Every foal will have 1 TB or 30% of their TB unlocked naturally, whichever is higher. Each foal training session adds 1 TB or 10%  of possible TB rounded down, whichever is higher. All training steps round down with the last training completing the remaining TB to be earned. Foals that do not complete foal training cannot earn their training boost later, therefore it is highly encouraged to do your foal training.
Untrained Foals
Foals that did not receive foal training by the time they turn 2 years old will need to have their personality revealed in the vet. Each personality trait can be revealed for a cost of $1,500. Horses are not able to enter into careers without their personality revealed. If a foal does not complete foal training early, it must wait until 2 years old to enter halter shows. The foal will also miss out on their full TB when trained.