Disciplines
There are many disciplines on Horse Fable which use a variety of stat combos. Below is the list of disciplines and the stats they use. Picking a discipline that suits your horse's stats is important. To set a horses discipline go to their page and click the edit icon in the top right.
Discipline(s) should be picked based on what stats your horse excels in. Suggested steps:
Find the top 3 highest stats.

Find the highest value stat and a discipline(s) with the stat as the primary.

Using the other two highest stats determine which discipline best suits your horse.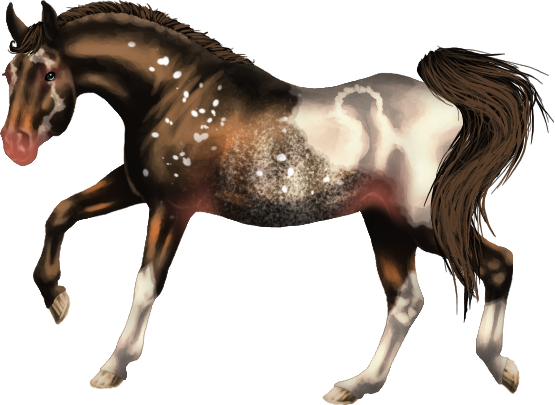 Disciplines
| | | | |
| --- | --- | --- | --- |
| | Stat 1 | Stat 2 | Stat 3 |
| Barrel Racing | Speed | Agility | Flexibility |
| Cross Country | Endurance | Power | Speed |
| Cutting | Speed | Intelligence | Agility |
| Dressage | Flexibility | Intelligence | Power |
| Driving | Power | Endurance | Intelligence |
| Endurance | Endurance | Agility | Power |
| Eventing | Intelligence | Endurance | Power |
| Flat Racing | Speed | Power | Endurance |
| Hunter | Intelligence | Agility | Flexibility |
| Pole Bending | Agility | Flexibility | Speed |
| Pulling | Power | Agility | Intelligence |
| Reining | Intelligence | Speed | Power |
| Show Jumping | Speed | Agility | Power |
| Trail | Intelligence | Endurance | Agility |
| Western Pleasure | Flexibility | Intelligence | Power |
| Hunter Under Saddle | Agility | Intelligence | Flexibility |
| Hurdle Racing | Endurance | Speed | Agility |
| Vaulting | Flexibility | Endurance | Agility |