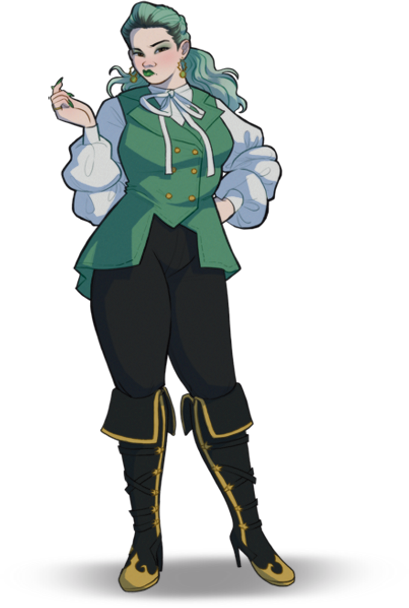 Bank – Macon Green
You stand in the bank wondering how something so expensive could look so…well…you know. The bank has the typical transaction counter but is adorned by intricate metal work with accents of jewels. Behind the counter, Macon is busy looking through transactions in what appears to be the largest book known to man.
Macon: "If you need to complete a transaction let me know. I'm busy fixing someone else's error. Ugh."
Macon works on all bank transactions and also keeps a record of any deposits or spending. To save space, Macon gets rid of any transactions older than 30 days.